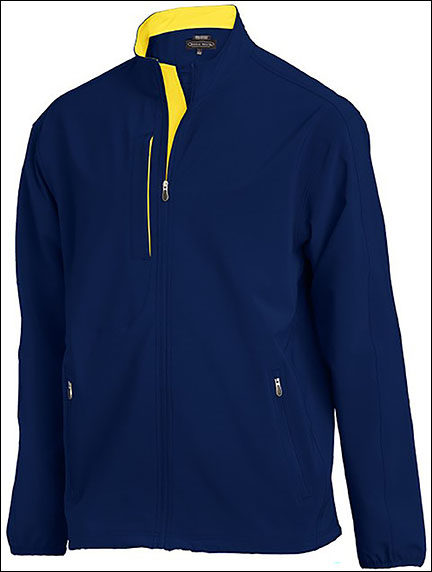 Here is the procedure for ordering Golden Eagle polo shirts and golf outerwear. The correct logo is shown on the black shirt below.
Pebble Beach is our apparel provider - top line quality and great prices. They are suffering as most apparel suppliers are in trying to get inventory. The polo style shirts we are using are coming into stock in mid September, however, there is some availability now.
More pictures and a price list will be available in the next few days.
One item they have in stock is a full zip jacket, navy/gold which has been very popular - pictured in the left frame.
For shirts, or a jacket, choose your color from the samples below and email John Jordan. Give him your name and that you are a Golden Eagle. He will respond and work out payment details.



John Jordan
Custom Business Graphics
A Stitch Wizard
116 Pennsylvania Ave
VA Beach, VA 23462
Ph 757-552-0255 / 800-274-3676
Fax 757-552-0431
Cell 757-749-3521

jj@cbgco.com